I have been annoyed lately with a tin container that sits next to our working desk. At the beginning I love how rustic it looks. but after awhile I change my mind. With a help of a couple of inches of masking tape and a red sharpie, I fall back in love with my black tin container.. here you go! voilà!
yeah, the unbalanced shape is part of the design, it's handmade ;)
Just so that it is less boring, I doodle each four sides differently, and finally the last, inspired by out-out-of-idea I painted stacks of woodfire and cotton under the cloudy night (yeah that dots represent the stars).
What's in that tin container you ask, well, a tool that we need quoi..
A notebook, a nail clipper, list of libraries in town, Paris map, swarovski chart (this is useful especially to write a description for
my etsy store
) , a couple of member cards, an expired laissez-passer, a couple of screwdrivers to fix the eyeglasses and other things, spoon (not to eat yogurt, but to pick up the beads in case it falls down the floor), sexy dice (this is actually a christmas gift from gift exchange, I don't know where to throw it away but leaving it on the corner of the desk, not a good idea for the children!), and finally, pins (mostly to hang laundries). Nothing serious.
Anyway, what do you think of my handmade deco masking tape? :) If you don't trust your own designing skill (which also a little bit my case here) they're omnipresent at any local craftstore. Here is my finds through
etsy
..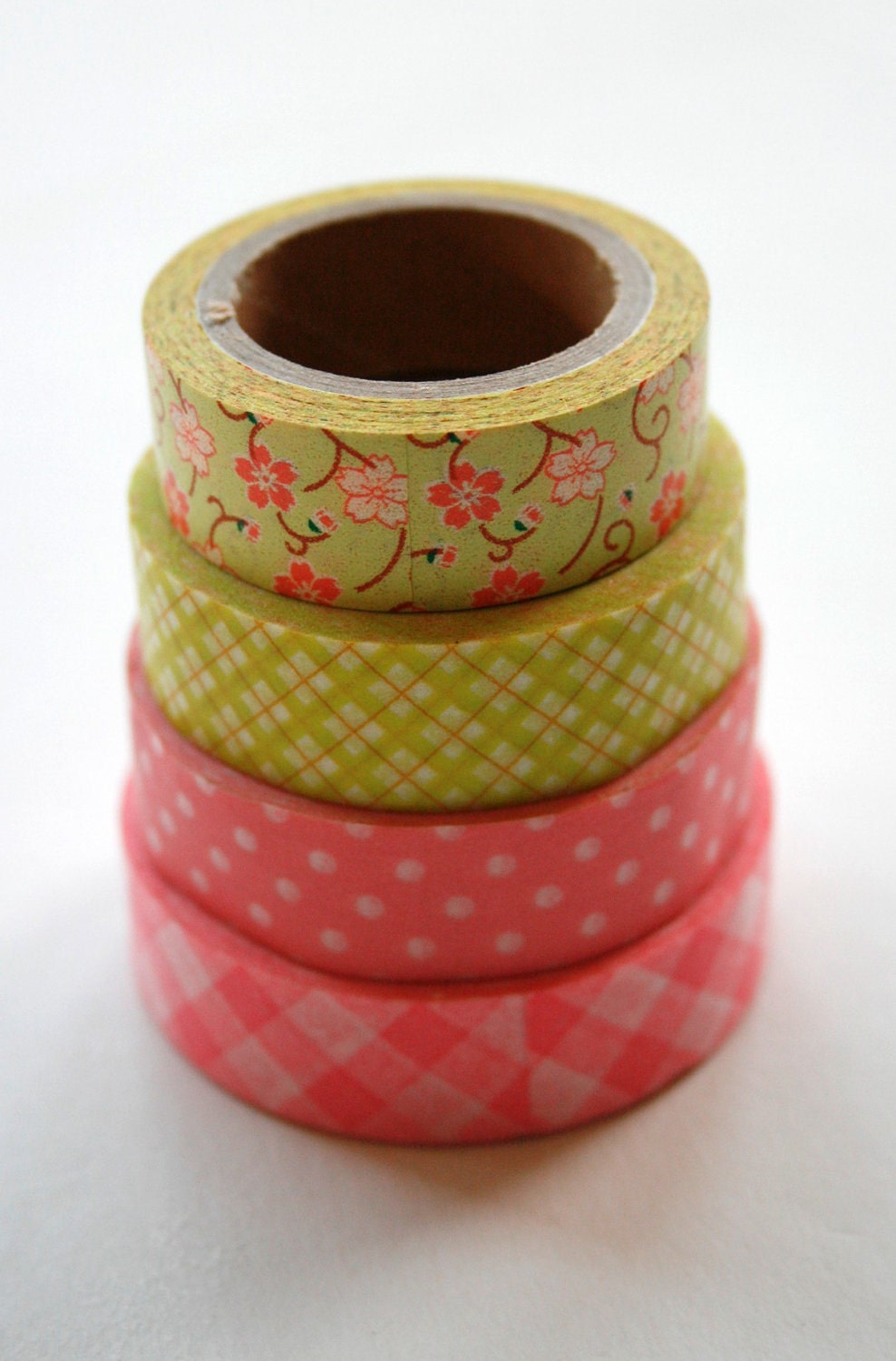 Aww so cute the little white dots or plaids (to wrap a gift for your special valentine maybe). Or the cherry blossom tape so soft and delicate. these collections are the
japanese washi tape
from
intheclear
.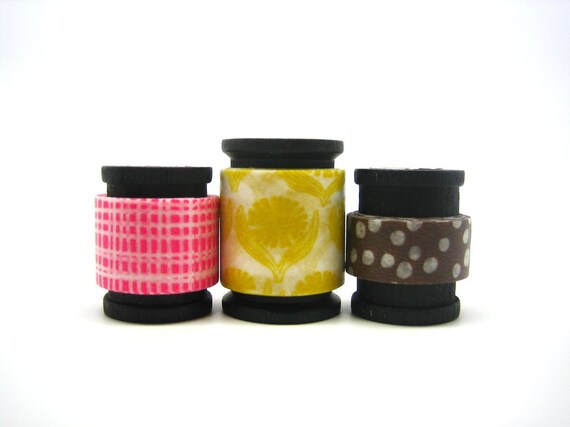 Enjoy!! I'd love to see your project with these masking tape, please drop me a line :) Have a good day!